AVL - AUTOMATIC VEHICLE LOCATION
AlsoSee
GPS - (Global Positioning System)
Intelligent Vehicle Guard Controllers.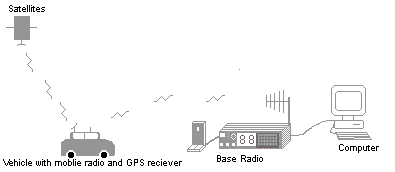 This system, using GPS (Global Positioning Satellite) shows the location of any vehicle in a network or fleet. It can also be used to track cars or trucks, marine vessels or airplane movement within given areas.
In order to use AVL, all vehicles in a network must be equipped with a mobile radio transceiver, a GPS receiver, GPS modem and a GPS antenna. The base must have a PC computer station as well as a GPS receiver and interface.
At the base, an operator will physically see the location of any vehicle and its movement on a digitized map from his computer screen.
Digitized maps are necessary to operate the system, any standard street map could be reproduced to work in a GPS network.
For more information, please Email novastars@the-saudi.net